Lørdag 31.juli blir Kunesdagan omdannet til SKAdagen.
Du merker det ved første trommeslag, ved første akkord, ved første tone – som et adrenalinsmell av rå energi og musikkglede. Bunnsolide musikere med et fandenivoldsk varmt glimt i øyet gir deg sin arktiske ska, et egendefinert sound, tekster smidd av mot og humor, ispedd drømmende, filosofiske turer over storhavet, musikk med jamaicanske røtter og nordnorsk nerve.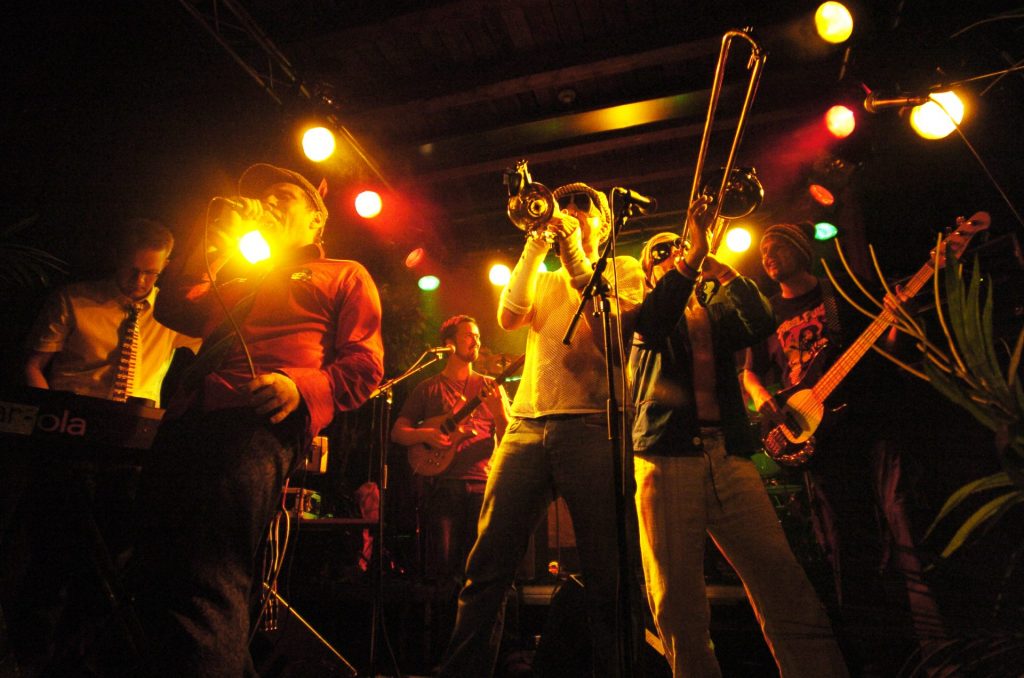 Bandet, med base i Tromsø og Nordland, har laga avtrykk av arktisk ska og gjort inntrykk på blant annet Trænafestivalen, RidduRiddu, Kongsberg Jazzfestival, Varangerfestivalen, Lofotjazz, Buktafestivalen, Fæsterålen og Svalbard. Ska Patrol har også funnet veien til italienske ører og ska-hjerter, og bidrar med låter på de to siste utgivelsene av The Italian SKA meets the world.
Bandet har heldigvis (minst) en med finnmarksblod i årene og da måtte vi bare si ja da vi fikk tilbudet i 2020. Så var gjengen så greie at de flyttet konserten på Verdens minste festival til i år. Altså; lørdag 31.juli litt ut på kvelden blir det SKA!!
Link til billett finnes HER
Musikken til Ska Patrol når langt utfor scenekanten, fjerner alle grenser og vinker alle inn. Ska Patrol løfter deg til himmels og setter deg trygt ned igjen – og sender deg videre inn i en musikalsk fest av ei helg.