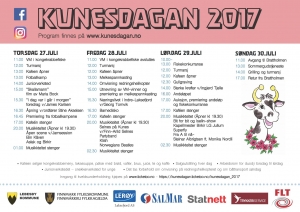 VM i konkekrabbefiske avsluttes med måling av største krabbe kl 11. Vinneren blir utnevnt kl 15 på samfunnshuset.
Klokken 12 åpner kafeen som blant annet serverer laksesuppe og kongekrabbemeny. Samtidig som kafeen åpner starter turmarsjen ledet av Erna Pettersen fra samfunnshuset.
Utenfor samfunnshuset vil programmet sjømat for barn og unge pågå fra kl 13 til kl 16.
Klokken 13 blir det melkespannkasting på Kunes busk- og gressbane. Det blir klasser for barn, unge, damer og menn.
Med forbehold vil redningshelikopteret fra Banak lande på Kunes busk- og gressbane kl 14
Klokken 15 blir årets vinner av VM i kongekrabbefiske utnevnt. Det blir også premiering fra melkespannkonkurransen.
Kunesværingen Georg Tornvik vil holde foredrag om næringslivet i Indre Laksefjord fra 1945 til i dag klokken 15:30. «Indre Laksefjord – hvor utviklingen ikke fikk fotfeste» er undertittelen på foredraget.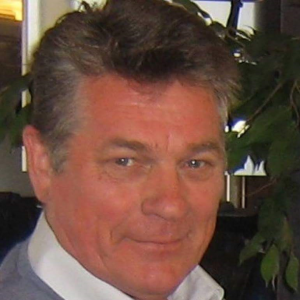 Klokken 16:30 skal de unge få ristet løs når vi inviterer til barnedisco som blir ledet av Christina Masternes Korslund.
Musikkteltet åpner kl 19:30 forhåndskjøp gjerne billett her. 
Finn-Arild Selnes fra Honningsvåg starter kvelden for å få frem lattermusklene. Videre spiller musikerne i The Norwegians Beatles – i programmet kalt partyband – musikk fra de siste ti-årene. Klish og dj Sorte Beats entrer så scenen med nordnorsk hip hop før The Norwegians Beatles tar over og avslutter fredagskvelden. Teltet stenger kl 02:30.