Dessverre kan vi ikke annonsere originalbesetningen av The Beatles til Kunesdagan, da de ikke er fra Finnmark eller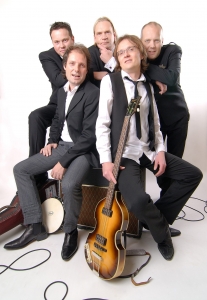 har noen tilhørighet her -en faktor vi alltid legger til grunn for våre signeringer under festivalen.
Men de som kommer er en av Norges beste, om ikke det aller beste, coverbandet for The Beatles.
Akkurat nå er bandet på turné i USA med sitt Beatles-konsept, men fredag 29. juli kommer Norwegian Beatles fra Alta til Kunes for å lage liv i musikkteltet.
Vi gleder oss!