Lørdagskvelden kommer Alta-trioen BergBergBang eller BBB som de også liker å kalle seg til Kunesdagan.
Den akustiske trioen BergBergBang spiller alt fra kjente, kjære coverlåter fra 60-70 tallet til moderne pop. Med 2 kassegitarer, sang og Cajon tromme blir det garantert partystemning i teltet!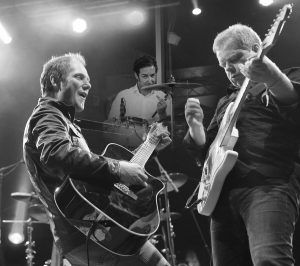 B-gjengen består av Bjørn Conrad Berg, gitar og sang; Per-Ivar Bang, gitar og sang; Håkon Berg, Cajon tromme og percussion.
Syng med på «Take me home, country road», dans til «Dancing in the dark» og skål til «Whiskey in the jar». BBB lover musikk for enhver smak, and no fuzz!
Inngang til musikkteltet kan du forhåndskjøpe her
Du kan følge B-gjengen på facebook